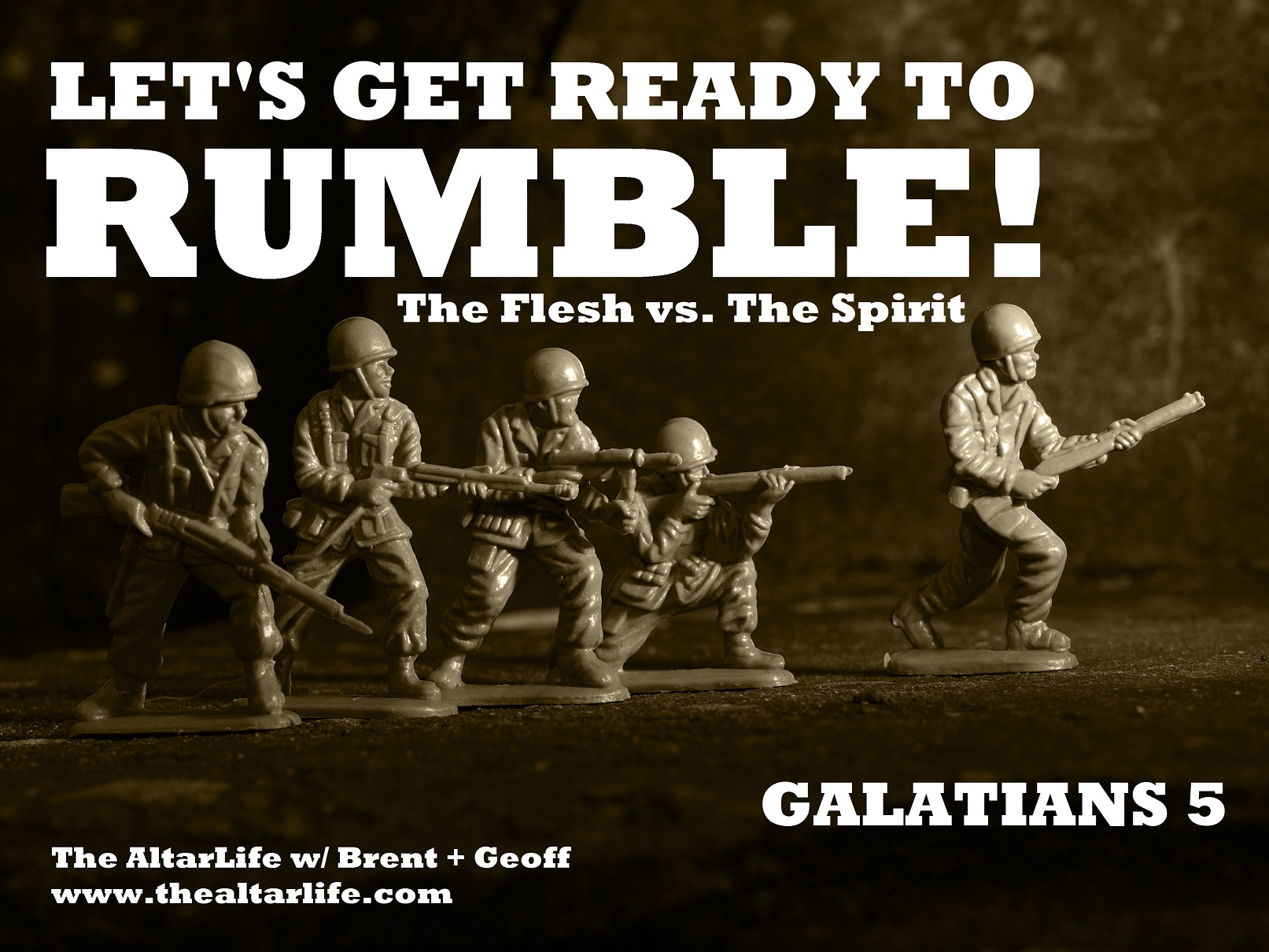 "Let's Get Ready to Rumble! - Flesh vs. Spirit" (Galatians 5:16-26)
Nov 18th, 2019 by thealtarlife
In the 5th episode of their Galatians series, Brent + Geoff discuss the war between the flesh (our sinful nature) and the spirit (our new identity in Christ). They also riff on youth karate.
This episode originally aired in 2009 on the Hope FM Radio Network, a ministry of Calvary Chapel of Marlton, NJ.
Subscribe to the podcast and leave us a rating or review.
Like us on Facebook www.facebook.com/thealtarlife
For more info visit www.thealtarlife.com
Share
|
Download