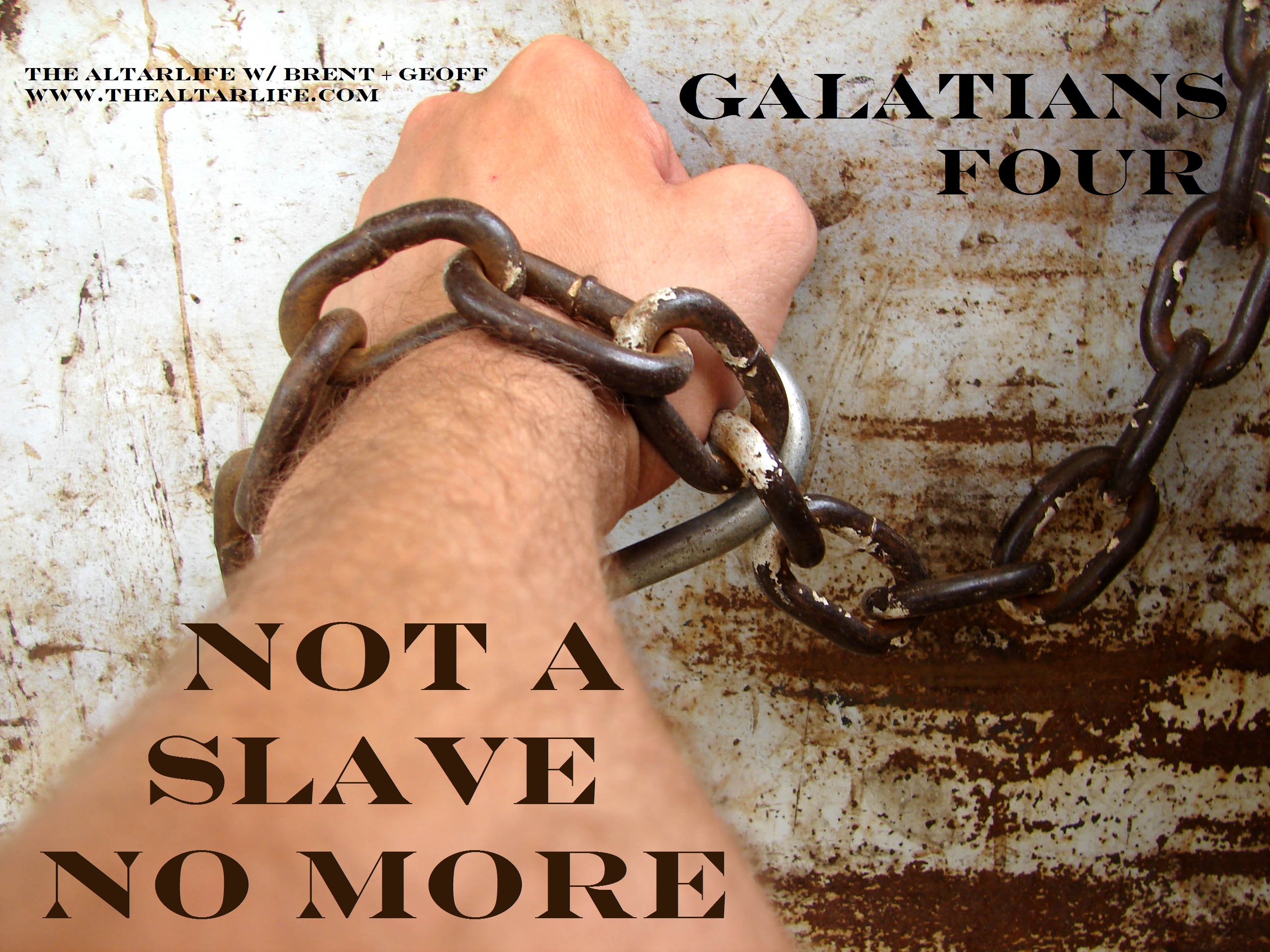 "Not a Slave No More" (Galatians 3-4)
Nov 11th, 2019 by thealtarlife
In the 3rd episode of their Galatians series, Brent + Geoff discuss the fact that through Christ we are no longer slaves to sin or the religious practices of this world that try to link us to God. They also discuss traveling to other countries.
This episode originally aired in 2009 on the Hope FM Radio Network, a ministry of Calvary Chapel of Marlton, NJ.
Subscribe to the podcast and leave us a rating or review.
Like us on Facebook www.facebook.com/thealtarlife
For more info visit www.thealtarlife.com
Share
|
Download