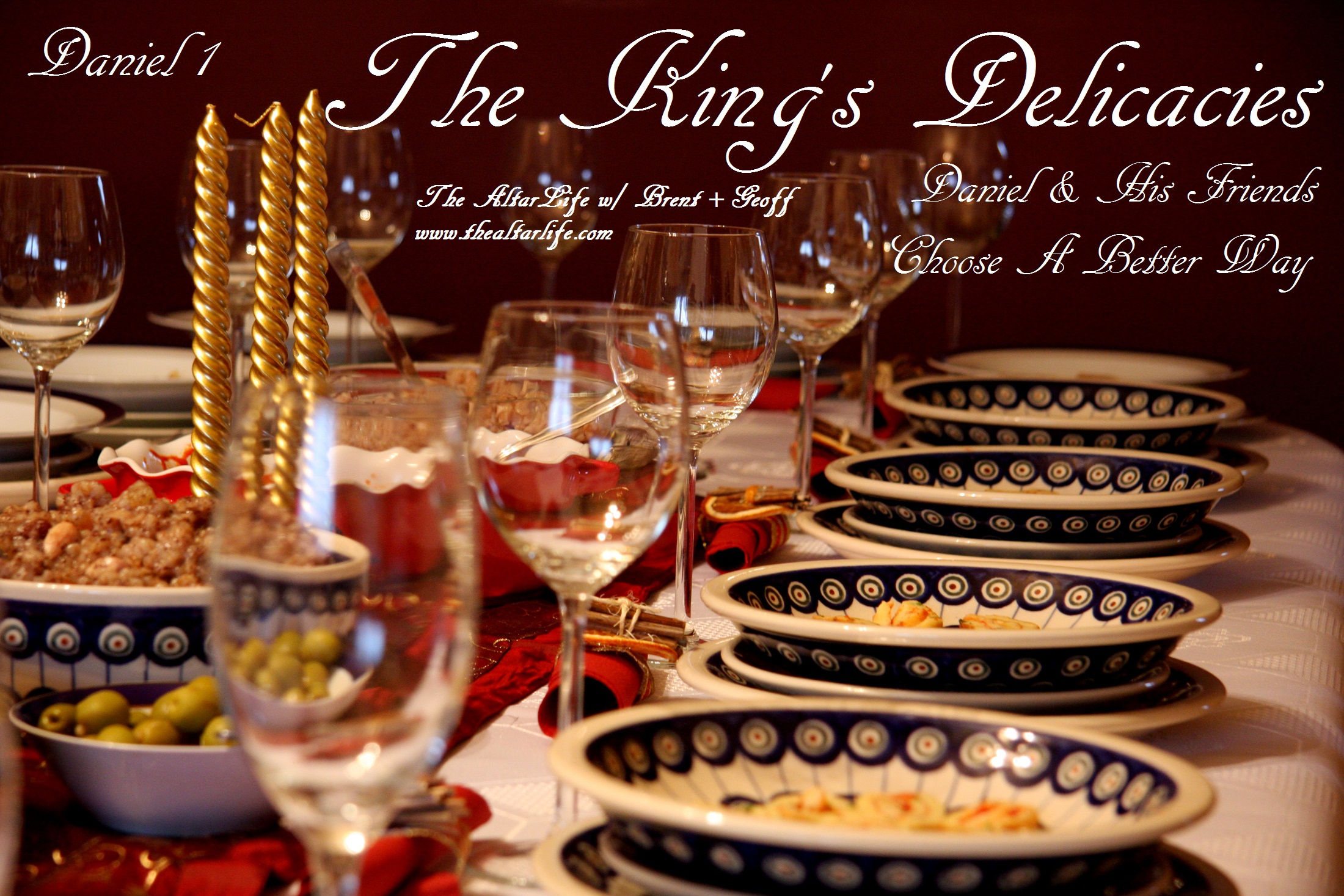 "The King's Delicacies: Daniel & His Friends Choose A Better Way" (Daniel 1)
Jan 6th, 2020 by thealtarlife
In the 1st episode of a brand new series in the book of Daniel, Brent + Geoff discuss how Daniel and his friends were taken from their families and thrust into a pagan society and how they made a choice not to defile themselves with food sacrificed to idols. They also rant on party crashers.
This episode originally aired in 2010 on the Hope FM Radio Network, a ministry of Calvary Chapel of Marlton, NJ
Subscribe to the podcast and leave us a rating or review.
Like us on Facebook www.facebook.com/thealtarlife
For more info visit www.thealtarlife.com
Share
|
Download