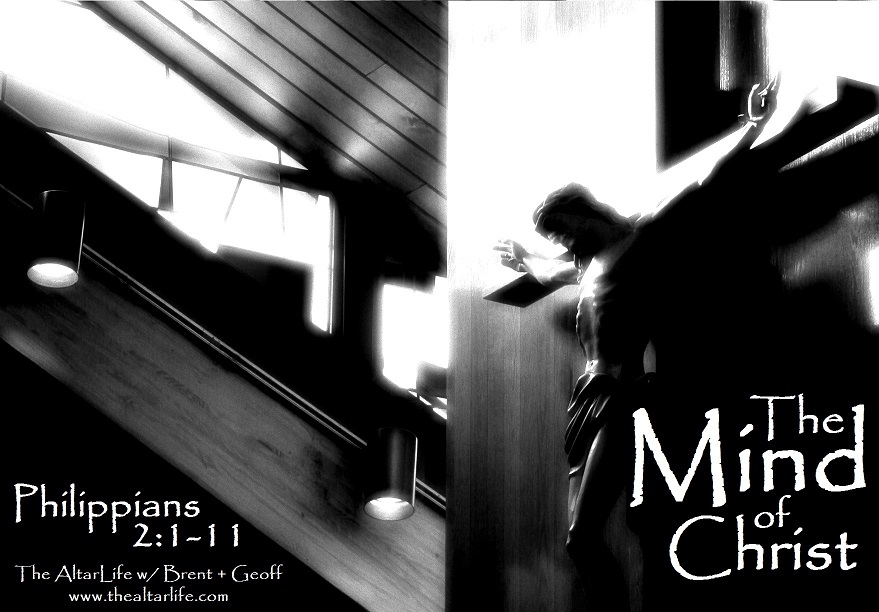 "The Mind of Christ" (Philippians 2:1-11)
Nov 26th, 2020 by thealtarlife
In the 4th episode of their Philippians series, Brent + Geoff discuss the importance of selfless love and humility in the lives of those who follow Jesus. They also discuss a proper kitchen cabinet strategy.
This episode originally aired in 2012 on the Hope FM Radio Network, a ministry of Calvary Chapel of Marlton, NJ
Subscribe to the podcast and leave a rating or review.
Like us on Facebook www.facebook.com/thealtarlife
For more info visit www.facebook.com/thealtarlife
Email shoutout@thealtarlife.com  
NOTE: OUR PODCAST FEED IS CHANGING SOON!
Subscribe to our new feed 
http://feeds.feedburner.com/TheAltarlifePodcast on your preferred Podcast app. We will slowly be moving our entire archive over to this new host.
Share
|
Download