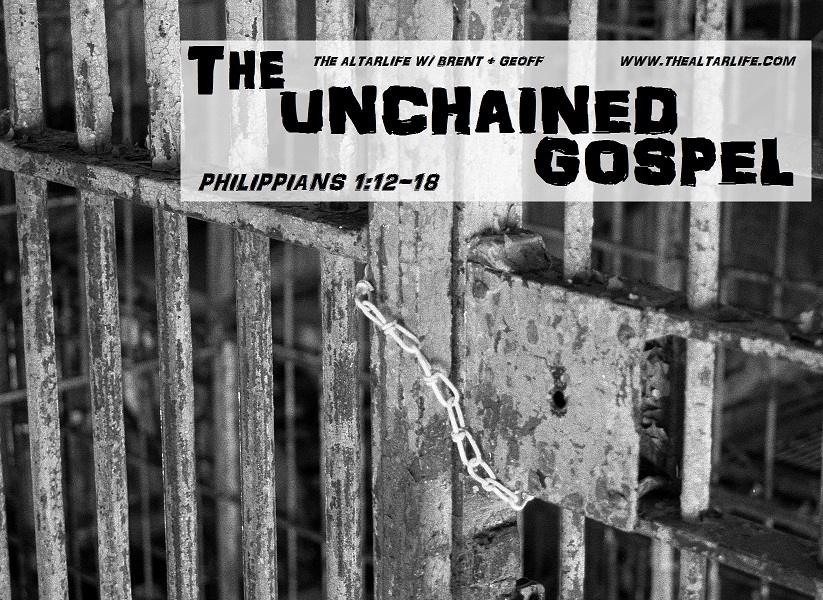 "The Unchained Gospel" (Philippians 1:12-18)
Nov 19th, 2020 by thealtarlife
In the 2nd episode of their Philippians series, Brent + Geoff discuss how even in the face of enormous obstacles, God uses the hardships we go through to further the gospel. They also riff on businesses that hire someone to hold up a sign on the side of the road.
This episode originally aired in 2012 on the Hope FM Radio Network, a ministry of Calvary Chapel of Marlton, NJ
Subscribe to the podcast and leave a rating or review.
Like us on Facebook www.facebook.com/thealtarlife
For more info visit www.facebook.com/thealtarlife
Email shoutout@thealtarlife.com  
NOTE: OUR PODCAST FEED IS CHANGING SOON!
Subscribe to our new feed 
http://feeds.feedburner.com/TheAltarlifePodcast on your preferred Podcast app. We will slowly be moving our entire archive over to this new host.
Share
|
Download